Watch and participate
Spectators are very welcome on all three days. It is free to attend. Besides watching the players compete on the course it will be possible to try disc golf related activities in vicinity of the course: Learn different tricks, throws, putts and win prizes. Please visit the tournament center in the tent close to the course for more information.
Friendly reminders
As in traditional golf the players are extremely focused during play so we urge spectators to stay quiet during throws/putts and to keep their phones on silent mode. We invite everyone to gather around the holes to watch the tournament, but ask for people not to cross the field of play during action.
Parking
Parking spots close to the venue are limited and priority is for players and staff. Visitors should park on the roadside out to the main road without blocking emergency services or work vehicles (see yellow highlighted areas).
If possible, ride-share or use Uber/taxi like services if you are staying at a hotel venue close to Järva.
The parking situation might be further impacted by the current ongoing building project.
Alternative parking is available on the other side of the freeway.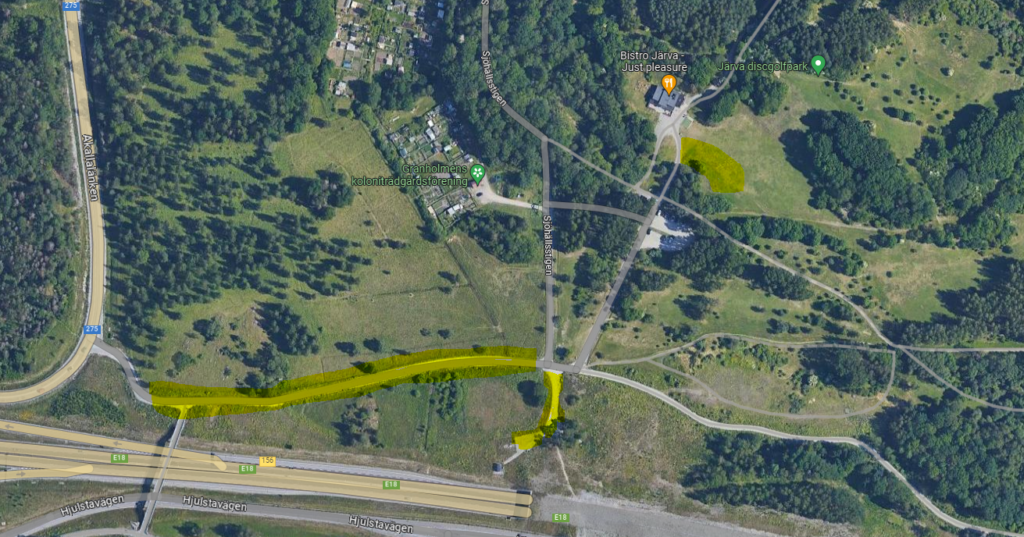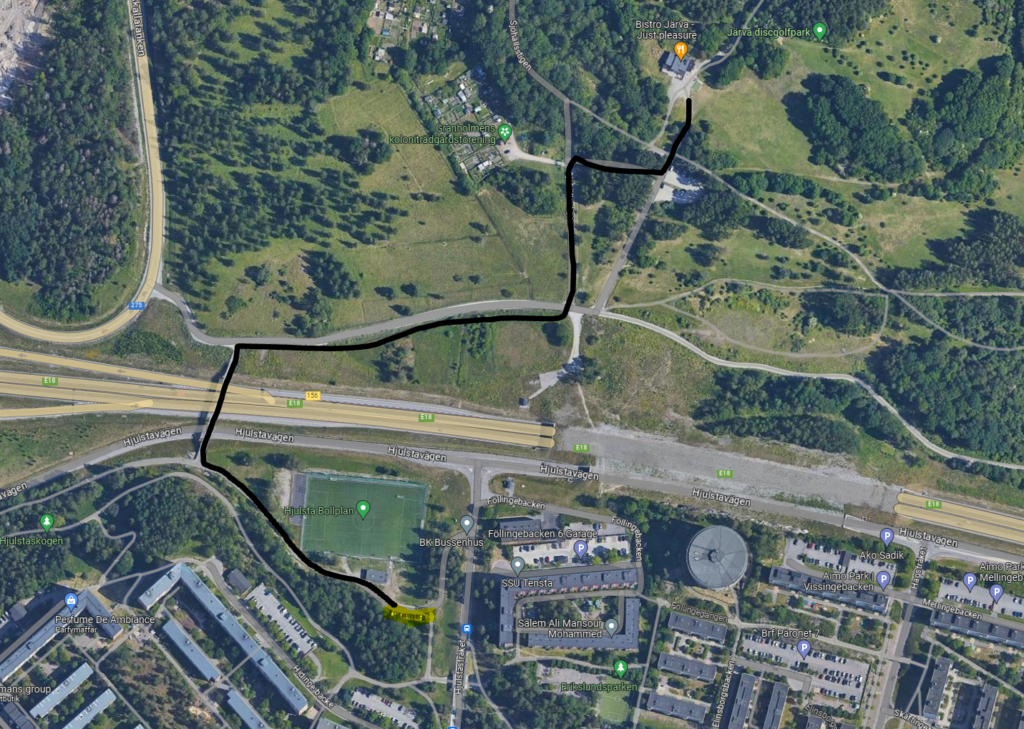 How to follow the cards
Since we might have people following all cards we have a walk guide with the areas that are best for spectators to keep to. Following the Feature cards in towards hole 8 is not recommended.